A recent hashtag on Twitter asked users to share their Top 7 TV Shows. The day before it had been movies, and I had no way of figuring that out, but with TV it was pretty easy, especially with the top slot. It's The X-Files, without any question. More than just being a great show, it's a show that really set a course in my life. Obviously, every decision you make sets you on the path that brought you to this exact moment. But sometimes, things are big enough that you can point to one particular thing and know with certainty that without that thing, you wouldn't be where you are today.
For me, this TV show sent me off in a few different directions. Maybe I would have found them eventually no matter what, but it wouldn't have been the same. Being a fan of XF got me on the internet, into fandom spaces. It got me meeting people who didn't just go to my school, people all over the world, and it introduced me to fanfic, a way of writing that would spark a passion that haunts me to today.
I've rewatched this show before, but I've wanted to do it in a way that records my thoughts for a while. I have postponed the idea quite a few times, but I've finally gotten things started, and starting Saturday, September 10, I'm going to start posting!
My aim in this series of posts (which is not going to be short, though not every episode will get its own post) is to look back at this show through my 2016 eyes. It's about the nostalgia, remembering who I was I was watching the show, what the show makes me feel. It's about looking at things that may have to be updated if we were writing this show now instead of in the mid-90s. And it's about having some fun and looking at some silliness.
I'm not going to rate the episodes, I'm not worrying about what episodes were "best" — though I won't hesitate to point out my favorites (or…the least favorites). No analysis, at least nothing deep and serious. This really is just about enjoying the good ol' days. I'd also really love to hear your thoughts and memories if you have any to share, so please feel free to leave any comments you have! And, hey, if you're passionate about an episode and you'd like to write something up yourself, hit me up and let me know! We can try to make something work!
It's gonna be a fun time, gang!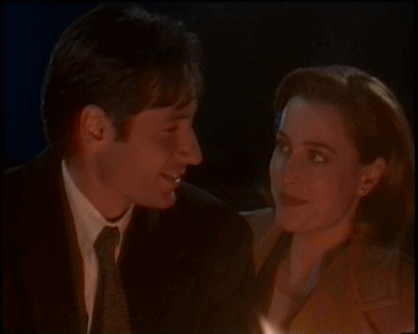 First episode, "Pilot", will post on, naturally, September 10. I have no strict schedule at this time, but you can always check for when the next episodes are posting on the main page for the project!